"The Inspiration behind one of the biggest inventions in
'SELF ACUPRESSURE'."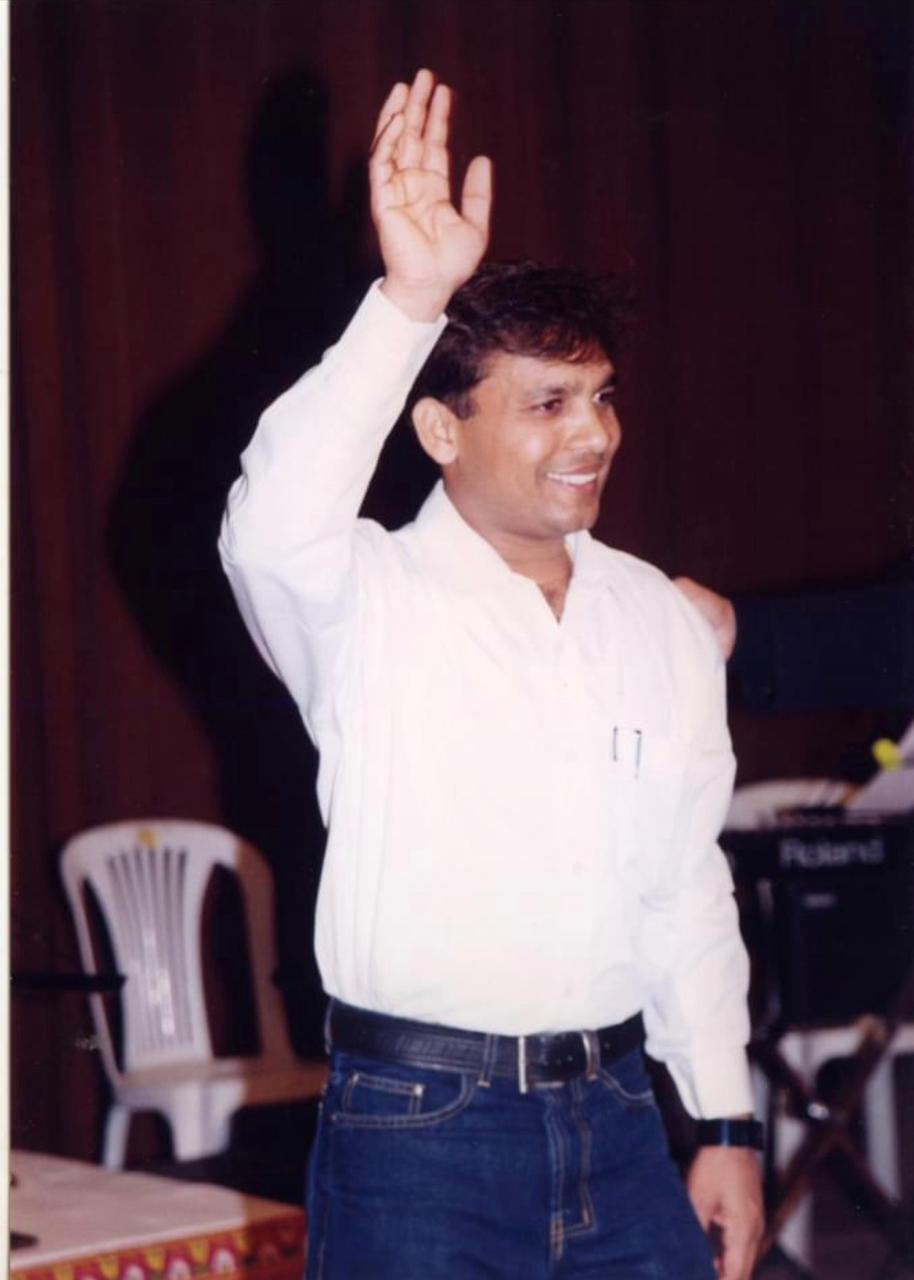 Mr. Vijay Parsana
Founder & CEO (Parsana Group)
Parsana is a pioneer, a very well-established, respected, and most sought-after brand in the Health & Fitness industry. It has been successfully helping people build good mental and physical health since 1988.
The CEO, Mr. Vijay Parsana, is a spiritual philosopher, philanthropist, and a health & fitness expert with extensive knowledge of food, diet, exercise, and health. After running 22 gyms for 19 years in the Gujarat region of India, he immersed himself in research, learning, and travel before launching the new, unique, and breakthrough fitness product named "Parsana Therapy Plate"!
THE BEGINNING OF FITNESS REVOLUTION
Parsana Gym began in the Millennium year as a Proprietary Concern and soon expanded to new and enchanting Health Centres all over Gujarat, converting to Parsana Health Centre Private Limited by 31st January 2005.
DIFFERENCE CREATES THE IMPACT
Parsana always aims to focus on both physical and mental aspects, addressing issues such as overweight/underweight, low flexibility, insufficient stamina, joint pain, and maintaining proper protein levels .
PARSANA HEALTH CENTRE PRIVATE LIMITED
The seed was sown by Mr. Vijay Parsana with the vision of fit and healthy individuals, and the concept of PARSANA HEALTH CENTRE PRIVATE LIMITED emerged. Team Parsana, led by Mr. Vijay Parsana, has been consistently delivering versatile results for over more than three decades, leading to happy faces. Parsana aims at the healthy development of the body, mind, and soul, breaking the barriers of age, gender,occupation, and lifestyle. From floor exercises to aerobics, meditation to yoga, Parsana offers dynamic fitness programs and products such as Parsana Wellness.
From the Desk of Mr. Vijay Parsana
"PARSANA THERAPY PLATES" ARE PATENTED
After over three decades of experience in fitness and health training, it took me 12 years of hard work, research, and the usage of world-class equipment to develop the "Parsana Therapy Plate," keeping the body fit and healthy.
This "Parsana Therapy Plate" has evolved through continuous feedback and improvements. I tested thousands of people suffering from various diseases for one (1) year, and the results were amazing.
With the campaign of "Har Ghar Fit" moving forward in this direction, under "Parsana Therapy Plate," I have researched three (3) new Therapy Plates: 1) Acupressure Therapy Plate, 2) Stone Therapy Plate, and 3) Air Therapy Plate. Through which Thousands of people are getting amazing results in their various physical as well as mental health problems.